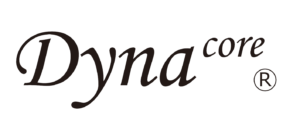 Dynacore Technology Co. Ltd. was founded in 1998. As of 2018, Dynacore has 20 years of experience in developing and distributing professional broadcast and cine equipment. Dynacore is a fast growing company with a variety of in demand product lines from lithium ion camera batteries, chargers, wireless video, lighting, stands and production accessories.
Unlike many other battery manufacturers, Dynacore batteries are unique in that they are capable of reaching their listed charging capacity. In addition to their 3 Year Warranty (1 Year Replacement - 2 Years Warranty Repair), all Dynacore batteries are CE, UN test and ROHS approved.
In 2008, Dynacore lights were featured indoors and outdoors during the Bejing Olympics. Dynacore studio lighting is finely crafted and is the prefered choice of 95% of Chinese provencial TV stations.
A core part of the Dynacore business model is focused on research and development to accomodate the ever growing and evolution of all production environments. With great customer service in concert with great products, the North American market for Dynacore is quickly becoming the go to choice for many professionals nationwide as brand continues to grow.
Dynacore is the brand you and your customers need in their arsenal!